It seems
Sidney Crosby
has "Spawned" an action figure at last!
Yes, it seems that
Todd MacFarlane
(of SPAWN fame) has added Crosby to their NHL 12 Series which is scheduled for an April 2006 release. (
Link here
)
Well, here it is...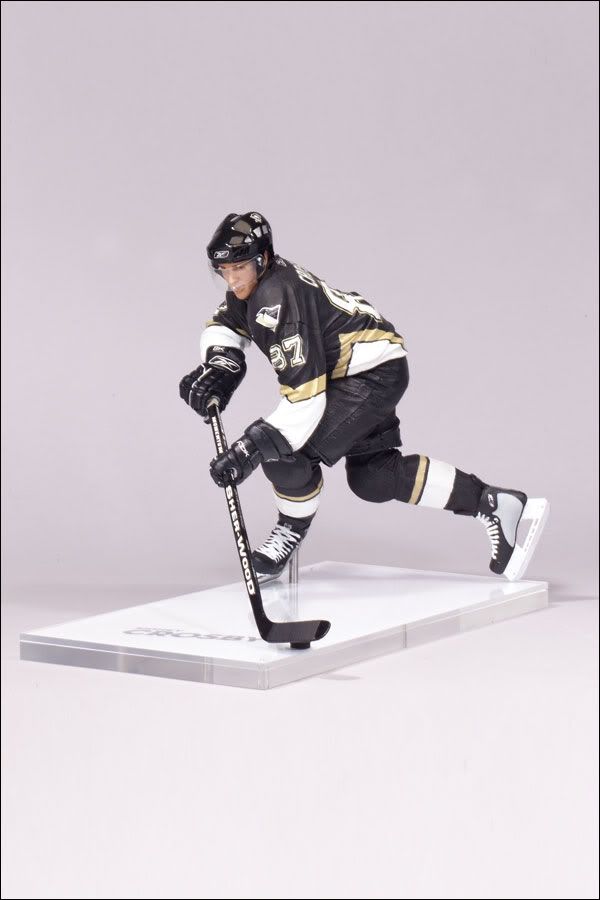 I'm sure Flyers coach
Ken "Jabba the Hutt" Hitchcock
will be disappointed that Crosby isn't doing a dive or whining at the ref :)
Thanks to Michael the Hockey Fanatic for the heads up!