We've got a good

Friend of The Show

who is a card carrying member of the Pens Nation who also happens to be surrounded by the Sens Army. Carroll T. is from Ottawa, and she was lucky enough to go to last night's game in Scotiabank Place. While she was there, she took some sweet pictures of the action for us!!!

Pregame warmups: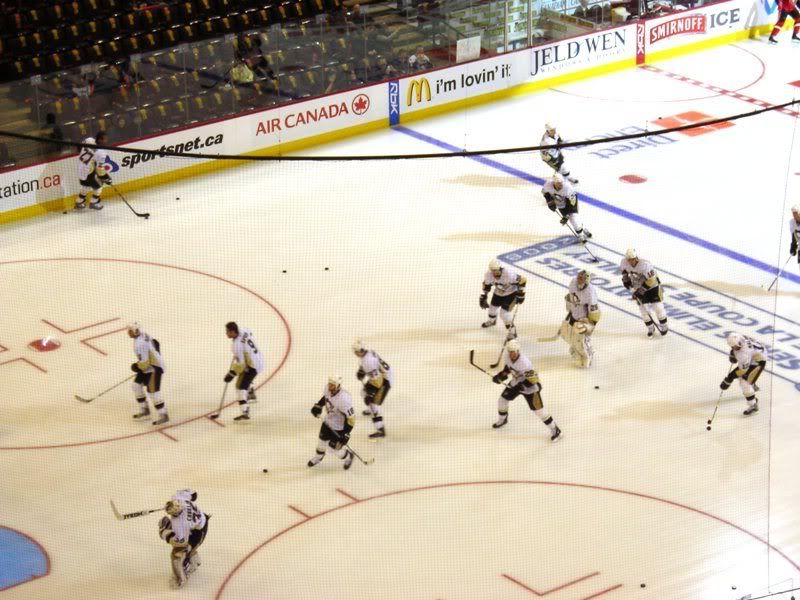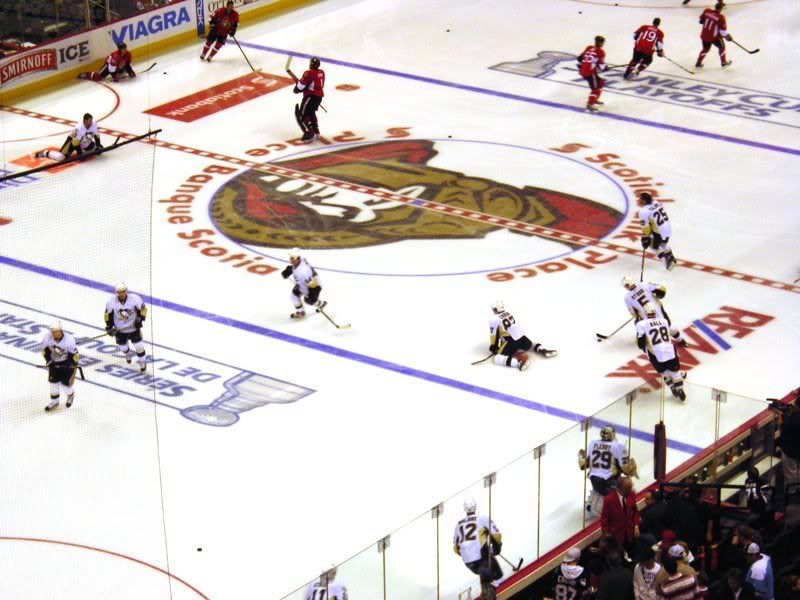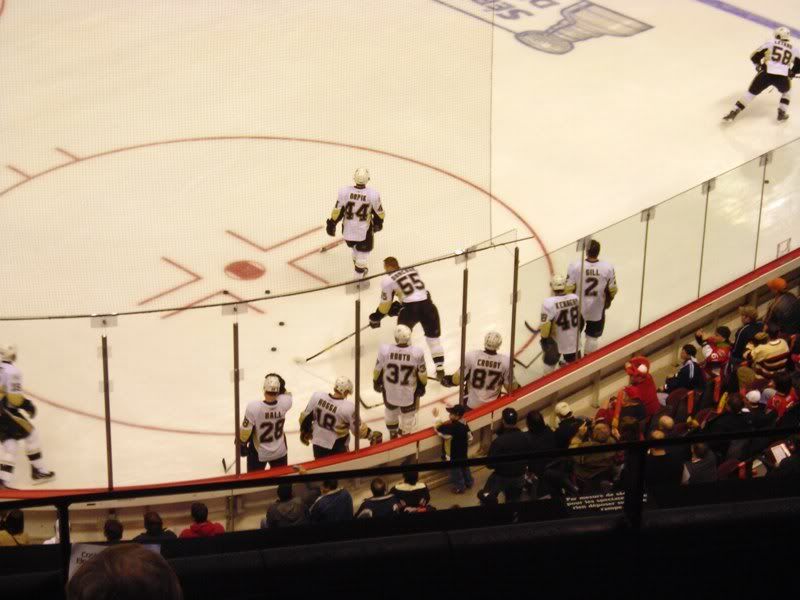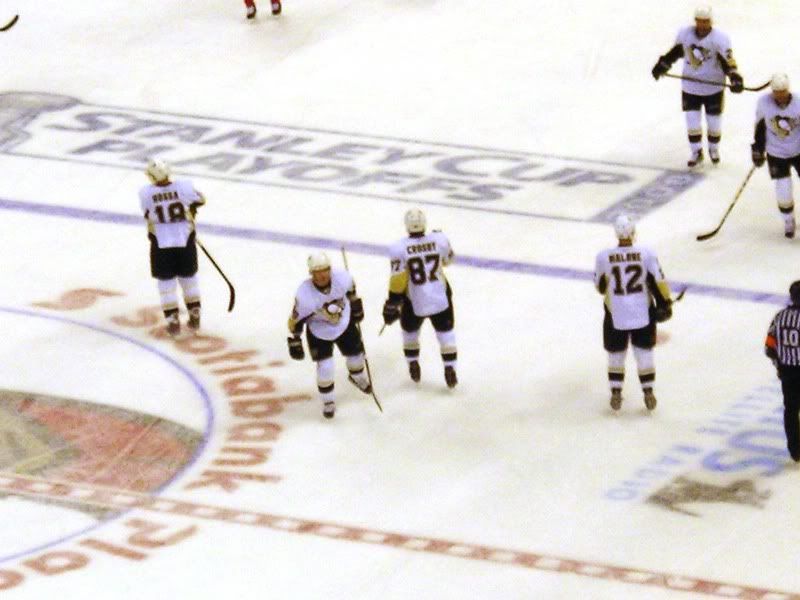 Mad Max Talbot's goal: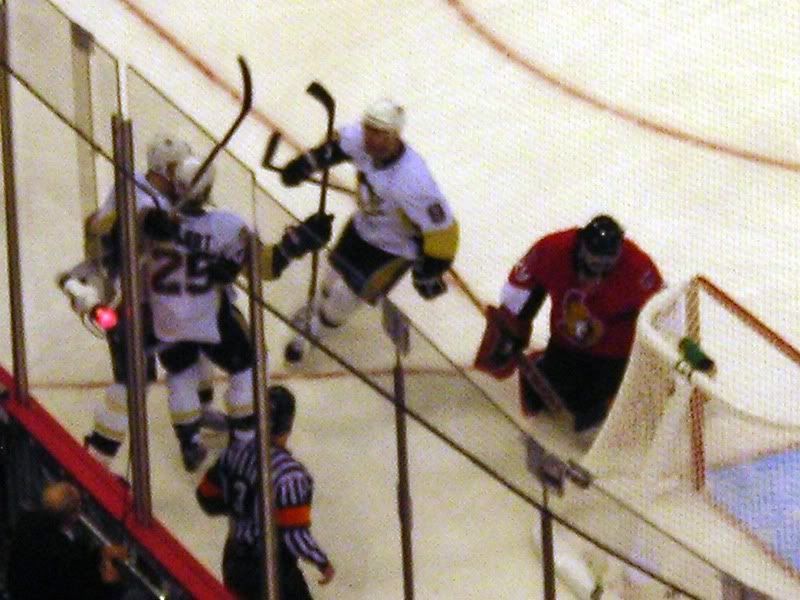 Game action: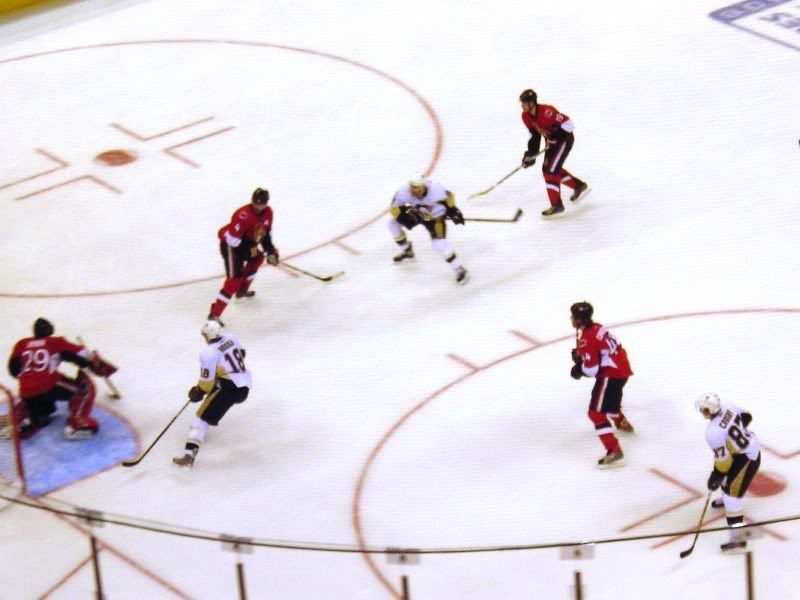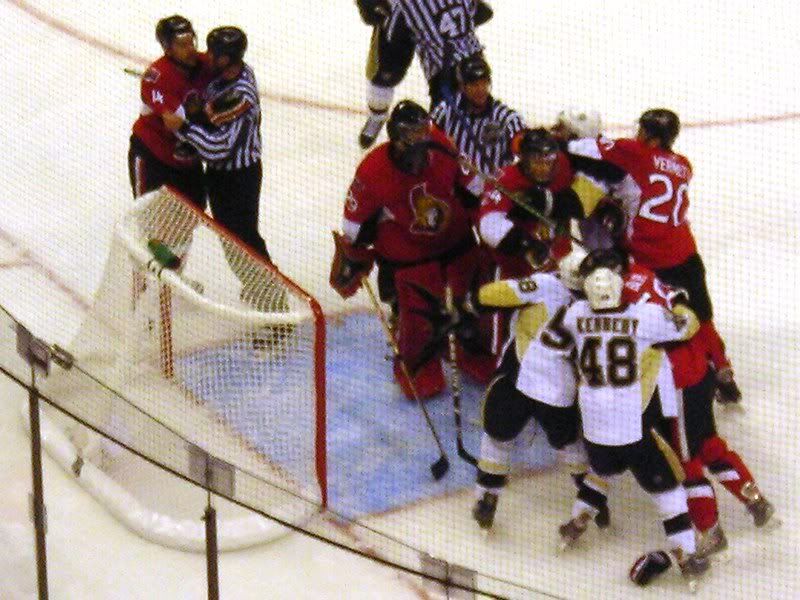 The next four images depict the sequence of events leading to Sid's game winning goal, as well as the celebration immediately following (remember it was scored a mere 12 seconds into the third period, breaking a franchise record):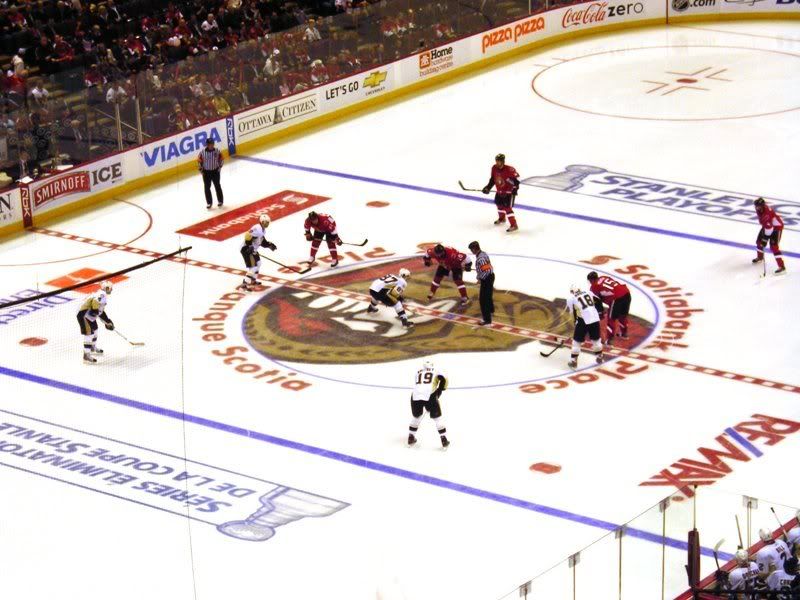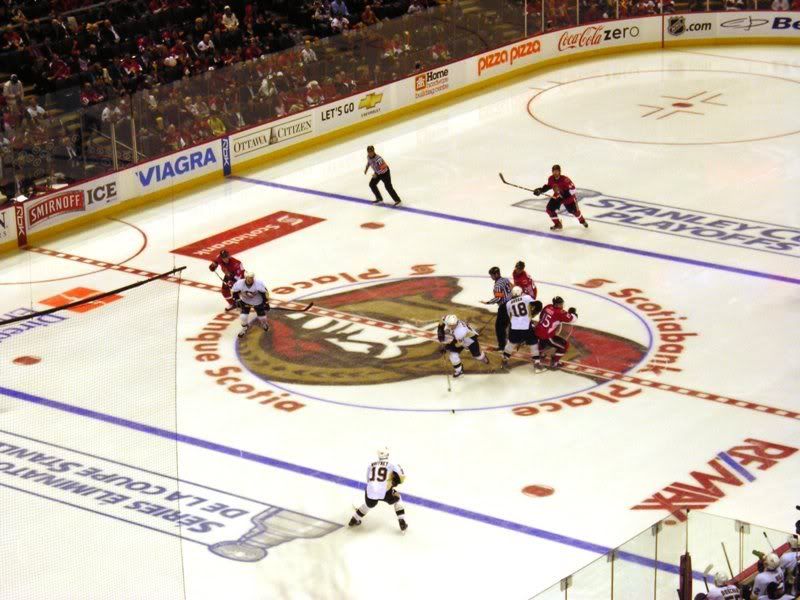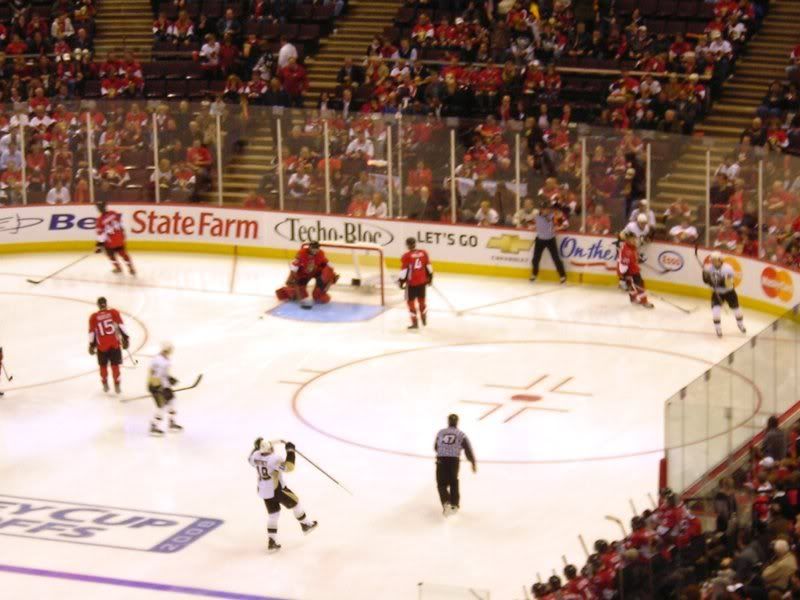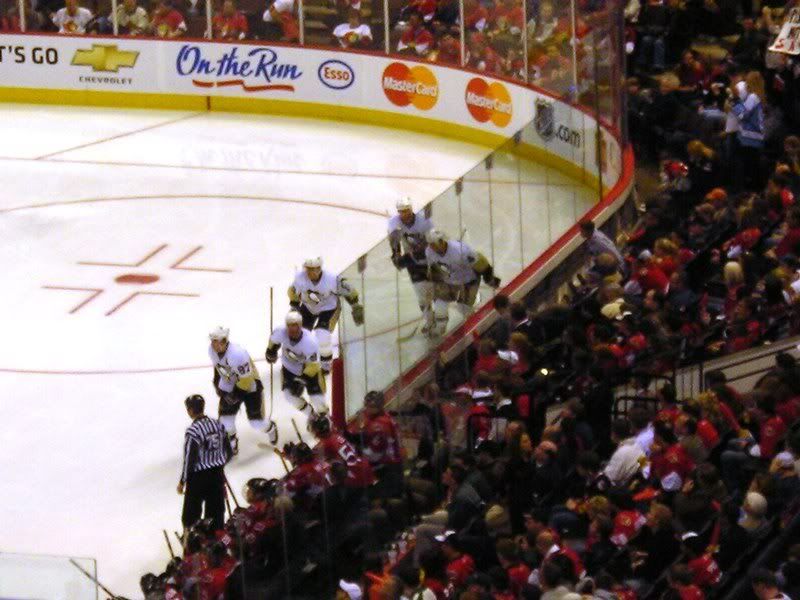 GENO!!!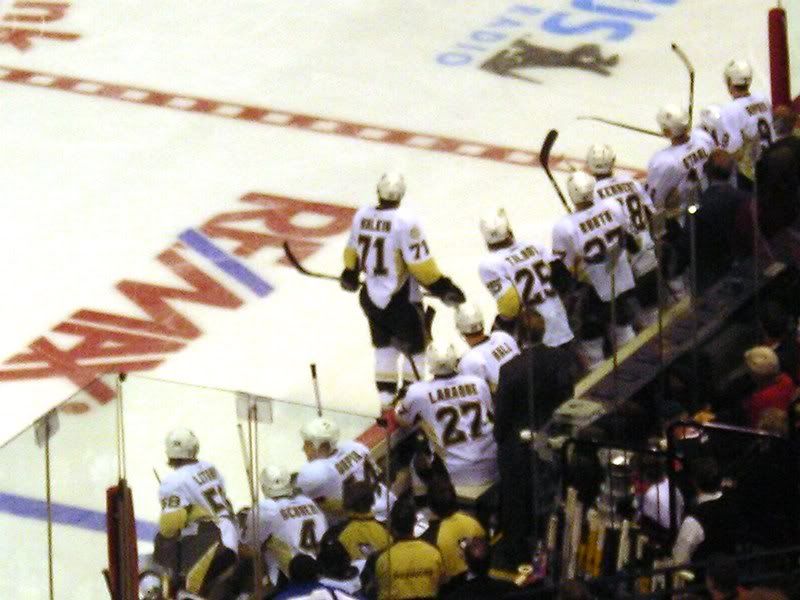 The following three images show the monkey falling off Marian Hossa's back: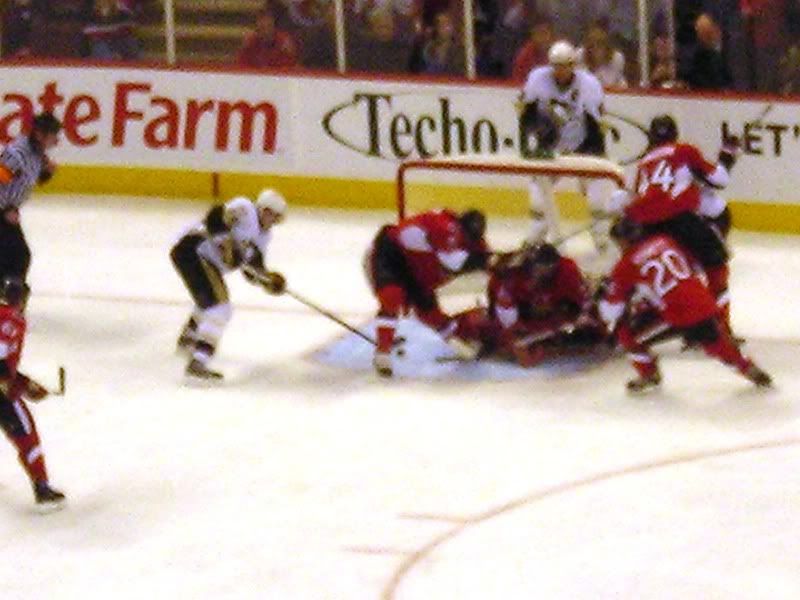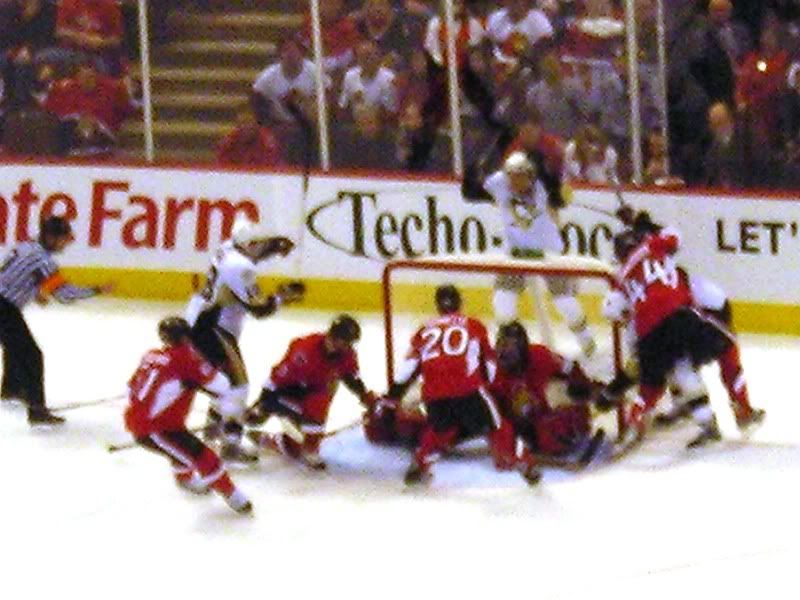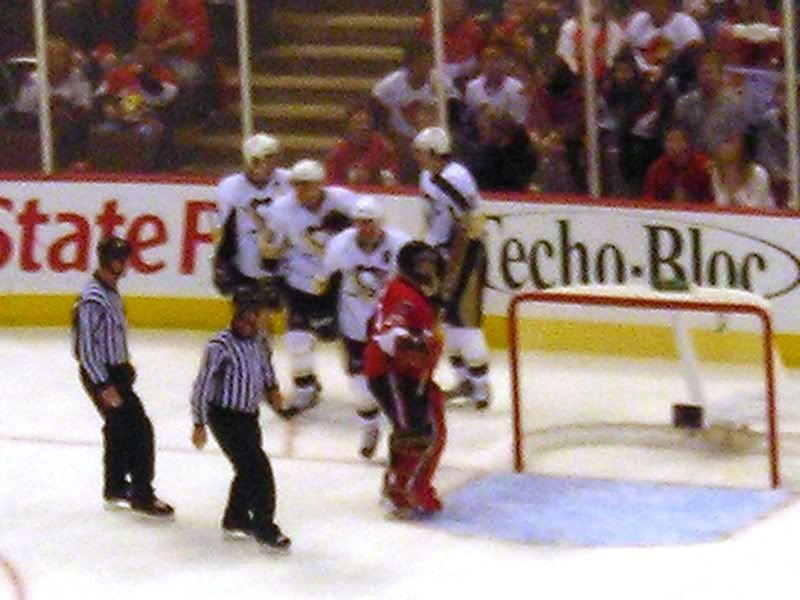 Our victorious Penguins: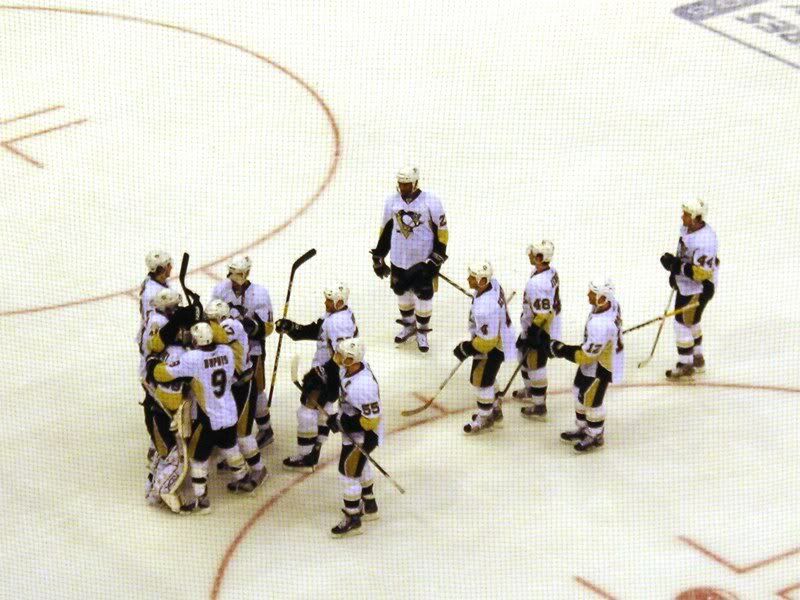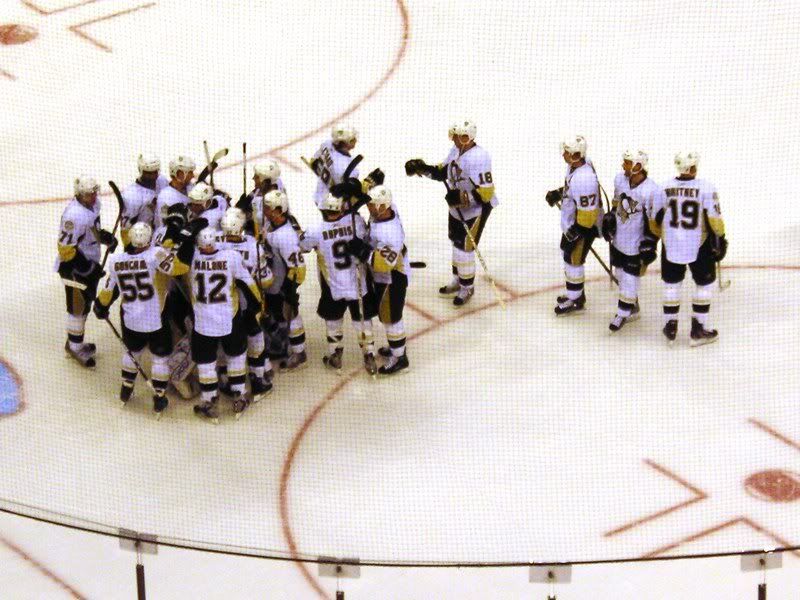 I want to give big, BIG thanks to Carroll for sharing these with us!!! I hope you had a great time at the game, Carroll! I really enjoyed your photos. :)

Game 4. Tomorrow. 7:00pm Eastern. Scotiabank Place. SHHHH!!! Don't anyone say it out loud! Don't jinx them!!! Just join me in saying...



GO PENS!!!!!!!!!