I know I told you I had something awesome planned for today - it turns out I've got two awesome things now. I'm still working on the post I was talking about last night (you'll understand why when you see it). In the meantime, I got an email from good

Friend of The Show

Michelle B.

She and a couple thousand (WOW!) other Pens fans went to watch the game on the huge 12'x16' TV in front of Gate 3 at the Mellon Arena. Here are some of her pictures from the lawn: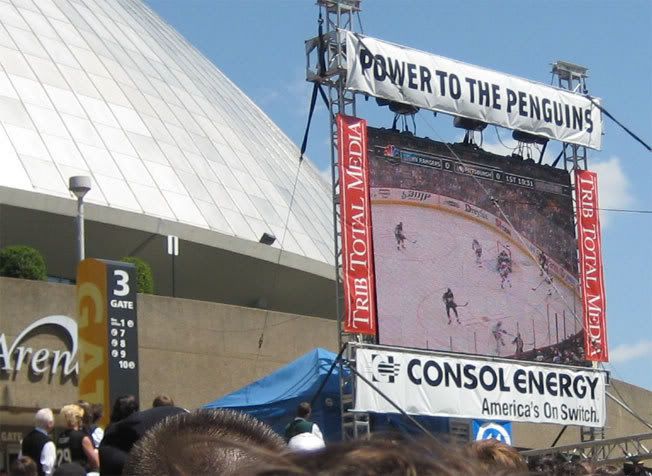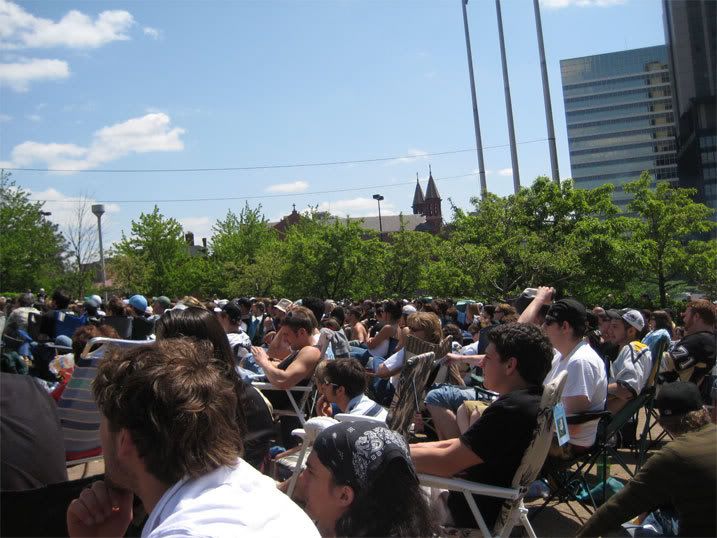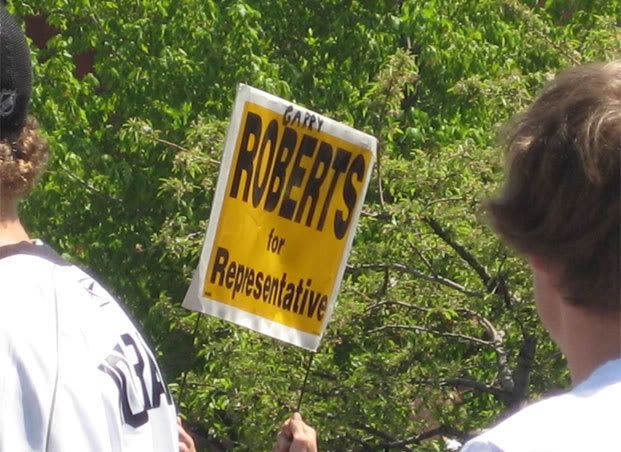 ↑ ↑ ↑ Yeah... It's spelled wrong, but it's the thought that counts, right?!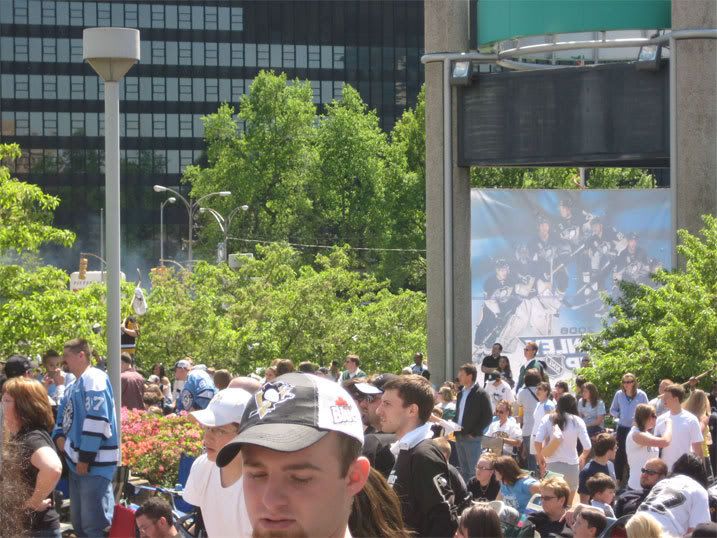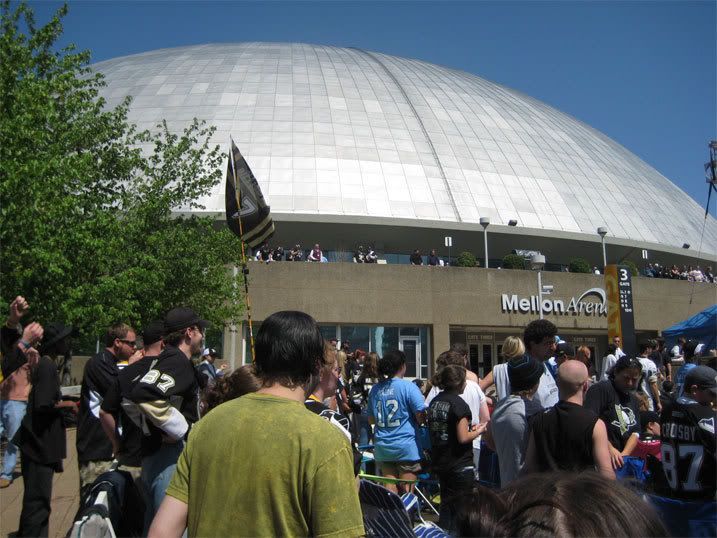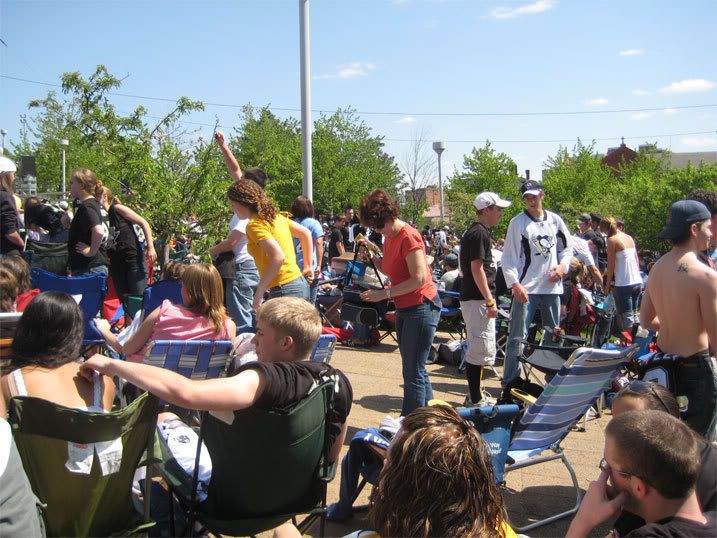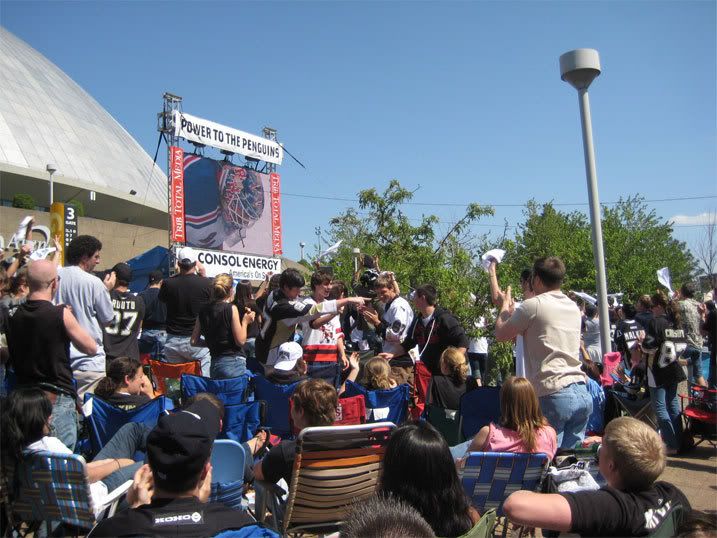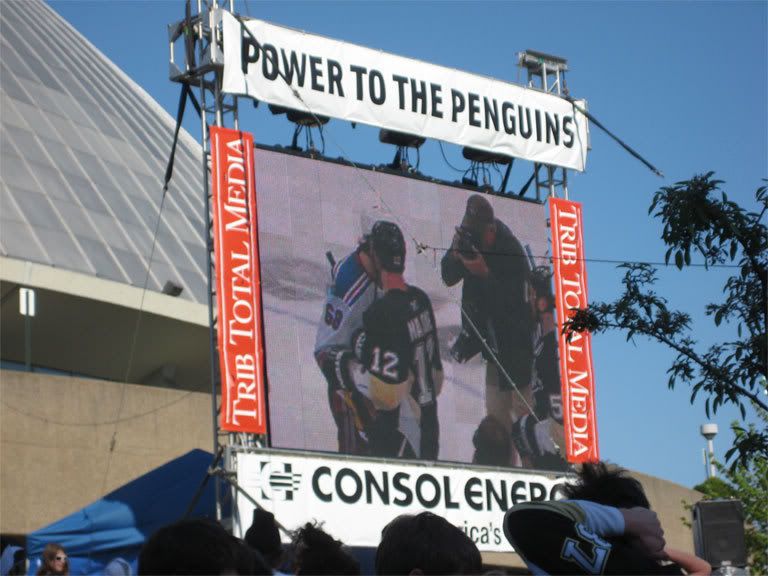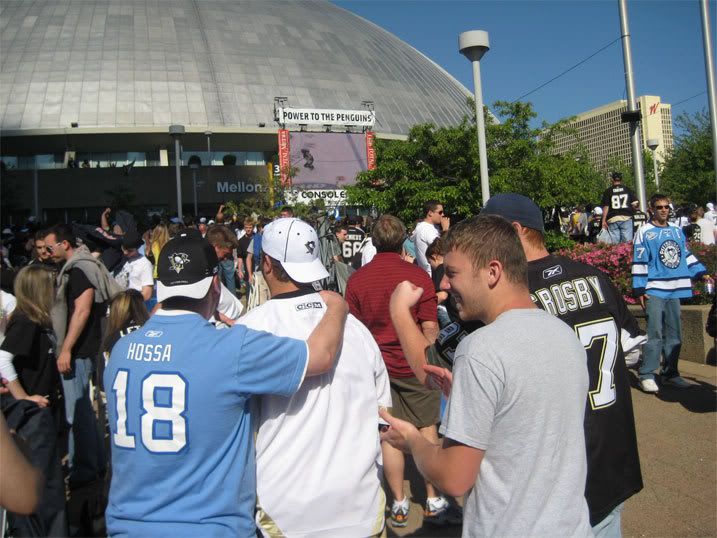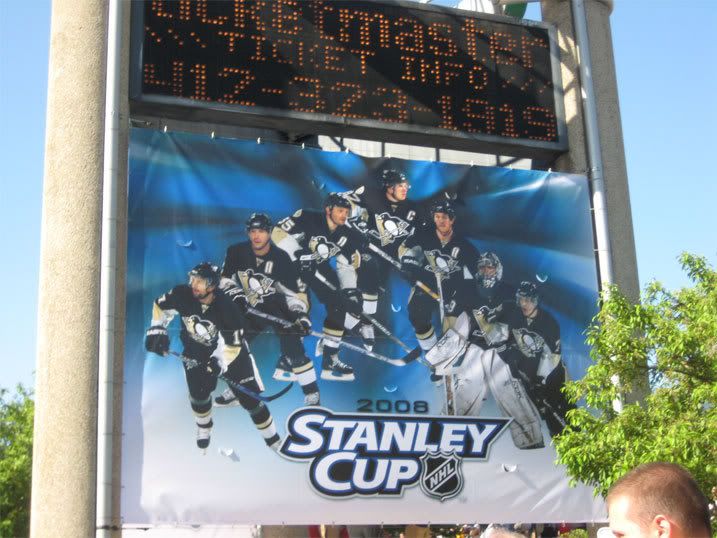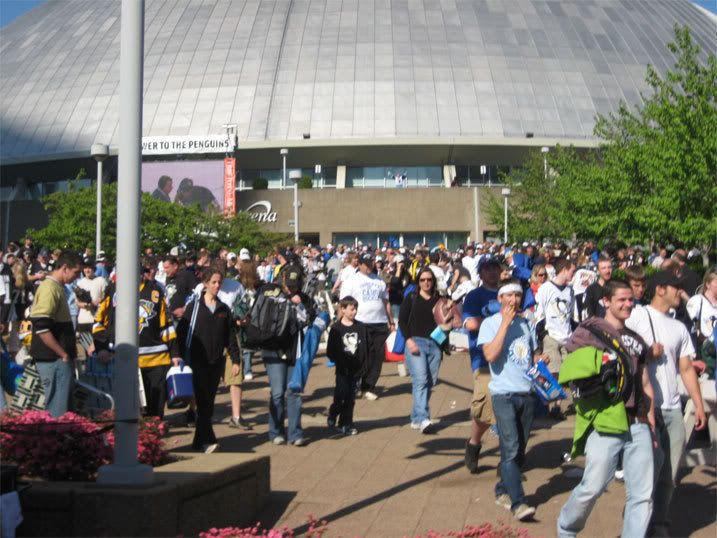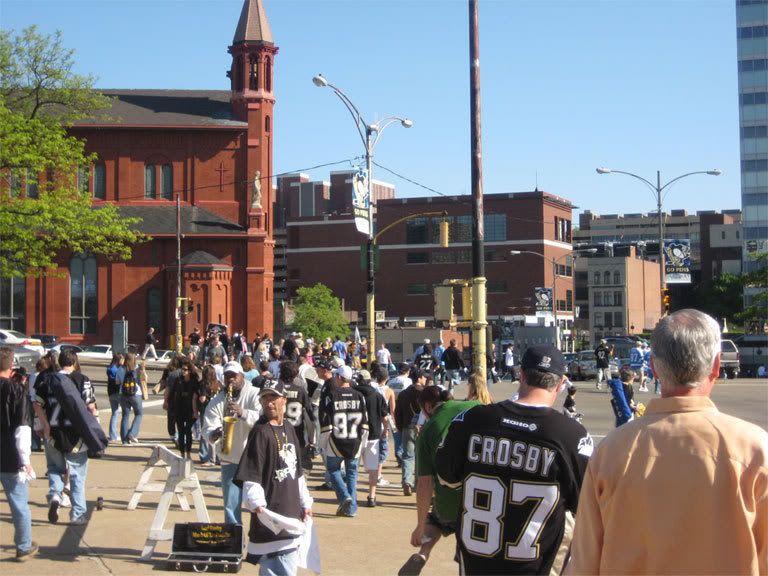 You have

no idea

how much I wish I lived a little closer to Pittsburgh. That looks like it was a freakin' BLAST! Big, BIG thanks to Michelle for sharing her pictures with us!!!



A REMINDER:

The auction for Sid's PSMR plate went live yesterday. (As of right now, it is already up to

$173.63

!!!) Click the logo below to go right to the eBay page to bid. If you can't afford to bid on Sid's plate, click here for more information about other ways you can help.


(Don't forget to check back here later tonight for the other special post!)
GO PENS!!!!!!!!!!!!
Labels: charity, photos, playoffs, reader submissions